UnicornForge
Elite Member



member is offline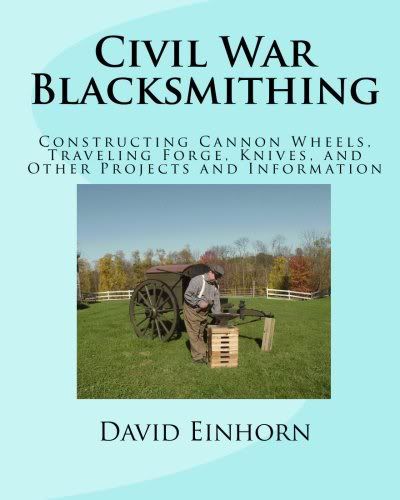 Member: Blacksmith Guild of Central Maryland, PABA, life member of BGOP





Gender:

Posts: 64

Photograph of coal box progress
« Thread started on: Nov 27th, 2007, 6:56pm »
---
Here is a photograph of the coal box that I am working on for my Traveling Forge. It still needs a staple to match the hasp, about 70 flathead screws for the corner plates, and completion of the painting.

The unpainted board is a door (see postings under general ironwork) that flips down when a latch inside the upper chamber is released. When it is painted, I expect it to be fairly inconspicuous. Its hinge is hidden on the bottom edge of the box. Someone could readily lengthen the hinged flap on their box to hide an additional shelf or set of drawers. I have seen magician's props constructed with the edges of hidden panels so that the edges of the panels/doors are flush with iron straps to hide those doors from the audience. That is why the right side of the flip-down door is less noticeable than the left side of the door. Sigh, and groan....

The flip-down door allows access to the Iron Room as well as the storage of iron bars over five feet in length compared to the standard limit of four foot bars. It also allows a place to store a wood tool box, or three, next to the bars. The internal latch is a simple throw-bolt latch with the bolt passing through from the upper chamber to the lower chamber. So when a lock is on the hasp, both chambers are protected.